Nintendo's Super Mario Bros. Movie has taken the internet by storm as it features some of the biggest celebrities in Hollywood. It features stars like Seth Rogen, Charlie Day, Jack Black, and the center of attention Chris Pratt, who lights up the room starring as Mario. Furthermore, the movie has broken box office records, scoring the most successful global opening of all time for an animated film.
Interestingly, Jack Black, who plays the voice artist role of Bowser in the movie, left fans awe-struck with his song, Peaches. Moreover, the Hollywood star has made his solo debut on the Hot 100 singles charts with his new track. Indeed, several Nintendo fans went crazy after the release of the song and supported the hit Super Mario Movie song.
Jack Black marks his solo entry on the Hot 100 with Peaches song
The Super Mario Bros. Movie's overwhelming success has stunned Hollywood with an astonishing performance. Hollywood's second version of the hit Nintendo game took over $377 million around the world in its first five days of release. Not to mention, many fans were considering "Peaches" for the best original song at the Oscars.
Owing to Jack's song's immense popularity, Nintendo fans' dreams may come true. Moreover, the Peaches song is said to be a loving tribute to the beloved Princess Peach. Indeed, Jack making a solo entry on the Hot 100 singles charts was quite unexpected.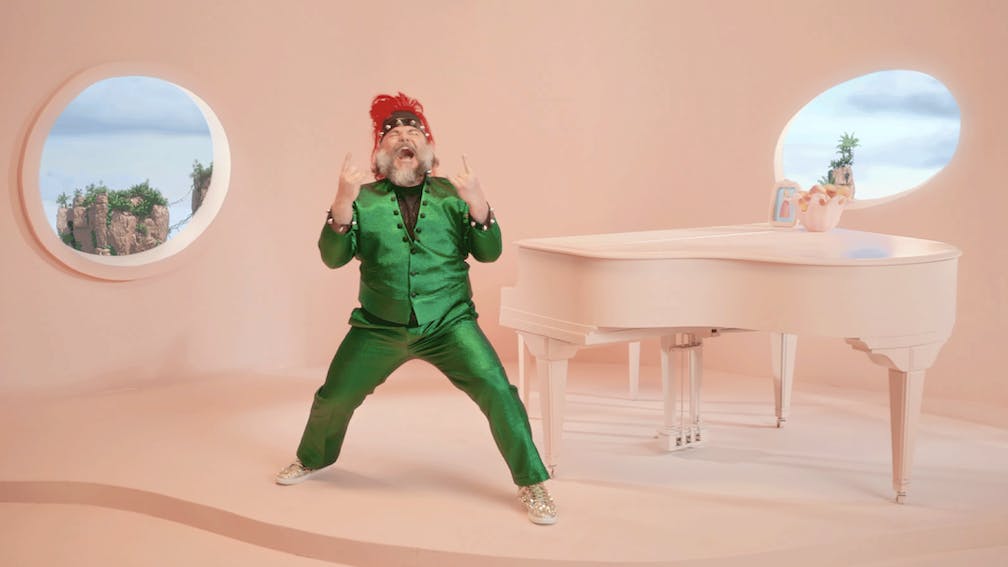 However, it's not the only achievement Peaches has accomplished in the past few weeks. Interestingly, the track also debuted at #6 on the Digital Song Sales charts, with a music video.
DIVE DEEPER: How a Hacker's $14.5 Million Debt to Nintendo May Never Be Repaid
According to Billboard, "Peaches, released April 7 via Illumination/Nintendo/Back Lot Music (a subsidiary of Universal Pictures), tallied 5.8 million U.S. streams and 6,000 downloads in its first week, through April 13, according to Luminate." 
Without a doubt, Jack won millions of Nintendo fans' hearts with his recent song. Furthermore, the directors even revealed that their initial plan for Jack Black was to make him sing in the movie. Also, it's not the first time Jack made his way to the Hot 100 singles chart.
Back in 2010, Jack's other solo Billboard entry was Peace on Earth/Little Drummer Boy with Jason Segel, which reached #45 on the Holiday Digital Song Sales chart. Moreover, Jack has also recommended Pedro Pascal to play Wario's role for the Super Mario Movie sequel in the future.
Watch this Story:  Top 5 Upcoming Video Games That Have Already Pissed Fans Off
The post From Jumanji to Mario: Jack Black Lands Himself Another Milestone for His Epic Musical Performance in Super Mario Bros. Movie appeared first on EssentiallySports.