World no. 4 Patrick Cantlay was at the receiving end of a lot of criticism following his pace of play at the Masters. Even other competing golfers couldn't help but express their frustrations over his pre-shot routine. LIV golfer and Masters runners-up Brooks Koepka had voiced his disappointment with Cantlay's group, calling them "brutally slow."
Now, another famed personality from the golfing community has aimed a jibe at the 31-year-old Cantlay for his alleged slow pace. Referring to the event as a part of a "larger problem," ex-pro-golfer-turned-influencer Paige Spiranac has demanded for significant changes.
Paige Spiranac criticizes alleged slow play at the Masters, calls for a penalty
From a PGA-LIV battle to surprising exits, the 2023 Masters delivered on the drama. Days after the event drew to an end, Patrick Cantlay's pace of play is still a major point of discussion. Now, everyone's favorite golfing influencer Paige Spiranac has weighed in on the slow-play situation and demanded that the organizers incorporate some much-needed changes.
In a video uploaded by @PointsBetUSA on Twitter, the 30-year-old beauty opined that she has seen paint dry faster than it took for the rounds to finish at Augusta. While she did not call out any golfer directly, Spiranac acknowledged the serious nature of the problem."Look at any other sport. They are not just going to extend the time because they are playing for a championship. Can you imagine if Michael Jordan was just dribbling away?" said Spiranac.
START PENALIZING SLOW PLAY@PaigeSpiranac says it's time! pic.twitter.com/HoWRrb6ahN

— PointsBet Sportsbook (@PointsBetUSA) April 18, 2023
She also shared that "40 seconds" was enough time for a golfer to hit their shot. "A golfer has 40 seconds to hit their shot. If they don't do so in the allotted time, they should be penalized," she noted. Tearing into slow play at the Masters, the former pro-golfer said it was "unsportsmanlike" and "a form of cheating."
"Penalize them if they don't hit it in 40 seconds! That's it," shared Spiranac, who was mystified at the continuing existence of the phenomenon in golf.
Also Read: Following His $3,240,000 Setback, Disappointed Brooks Koepka Sulks About "Brutally Slow" Suffering at the Masters
Four-time major champion Brooks Koepka had also criticized the alleged slow pace, saying, "Yeah, the group in front of us was brutally slow. Jon went to the bathroom like seven times during the round, and we were still waiting." Meanwhile, Patrick Cantlay has denied all the allegations, vehemently refuting Koepka's words.
Patrick Cantlay refutes slow play claims
After finishing at T14 at Augusta National, Patrick Cantlay had a good outing at the 2023 RBC Heritage. The World No. 4 finished at the third position at Hilton Head, walking away with a whopping $1,380,000 in earnings. He also refuted the allegations of slow play that were labeled against him at the Masters. Sharing a video of his sensational hole-in-one from the PGA Tour event on Twitter, the golfer cheekily wrote, "Playing faster!"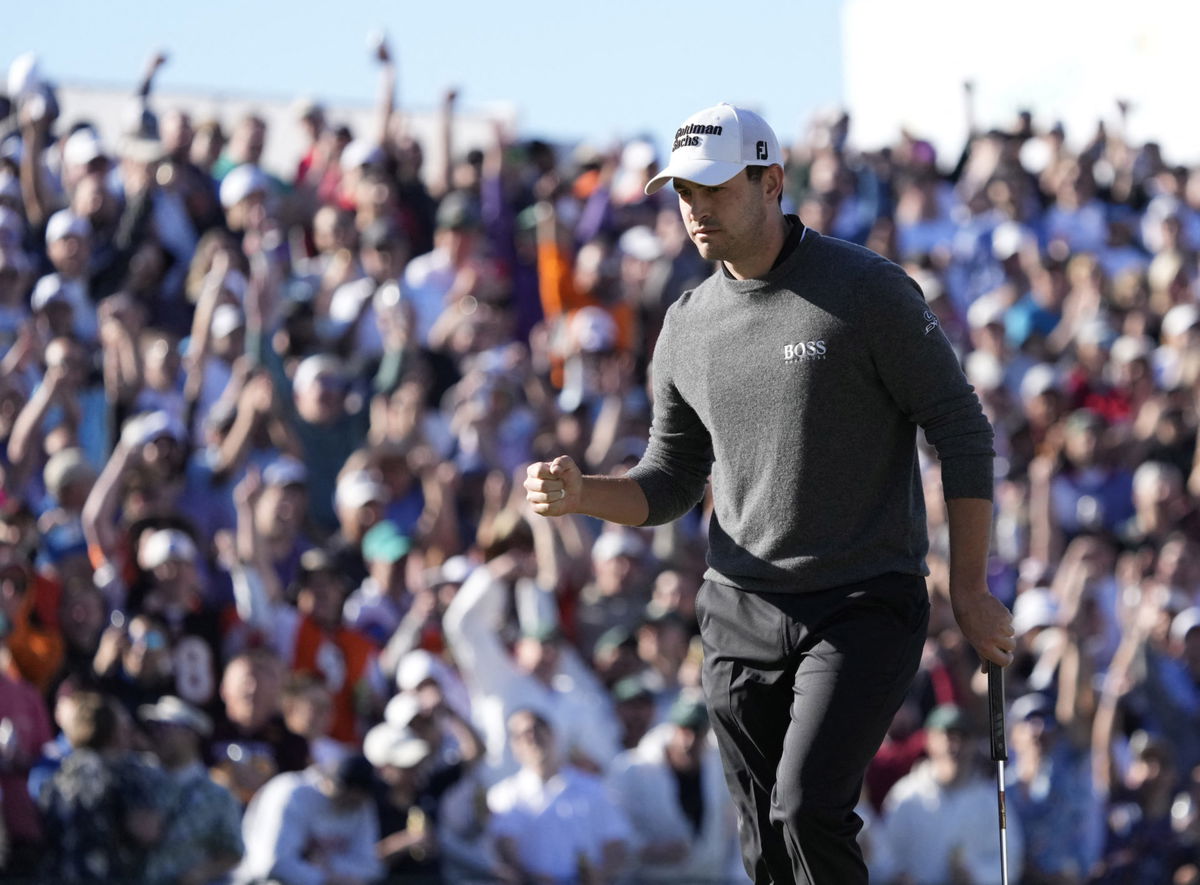 Hitting back at Koepka's claims, the golfer said that it was slow for everyone. "When you play a golf course like Augusta National where all the hole locations are on lots of slope and the greens are really fast, it's just going to take longer and longer to hole out," Cantlay explained ahead of the 2023 RBC Heritage.
Watch This Story: Jim Nantz Drops Legendary LIV Golf Joke On The Fly During Tense Koepka, Rahm Duel At The Masters 
What do you think of Paige Spiranac's claims? Do you think golfers should be penalized for slow pace of play? Let us know in the comments below!
The post 'A Form of Cheating': Paige Spiranac Loses Her Cool and Slams a Controversial Problem in Golf With a Deep Michael Jordan Reference appeared first on EssentiallySports.